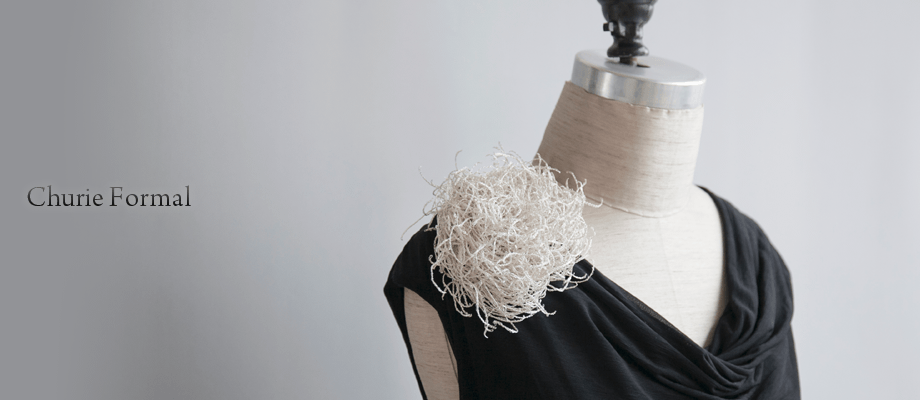 フォーマルなジュエリーは、華美になり過ぎないこと
Churieでは、シンプルさと個性、クラシカルとモダンさとが共存したフォーマルジュエリーこそが、
大事な場面で、あなたの美しさを最大限に輝かせるパートナーと考えます。
リトル・ブラックドレスに似合う淡水パールの多連ネックレス。
手作業で丁寧に編み上げられたクロッシェチェーンのボリュームネックレスなど。
パーティに、結婚式のご列席に、同窓会に。
非日常を最高に楽しめるジュエリーをぜひお手に取られてみてください。
Jewelry for formal occasion should not be too ornate.
At Churie, we believe that simple yet individual style with a mixture of classic and modern
that discreetly shines you out in a crowd, is the best for formal occasion.
The multiple strands of freshwater pearls that goes beautifully with LBD,
or voluminous crochet chain necklace that is lovingly hand knitted.
Whether it is for a party, a wedding or friends' get together,
you want to make sure to have the piece of jewelry that makes the special occasion the unforgettable one.